15 years Almadrava (Retrospective)
23 June 2017 10:10
Our new Best-of Album "15 years Almadrava (Retrospective)" is out.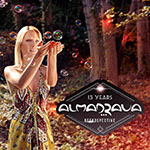 Almadrava´s brand new album includes 2 Compact Discs, CD1 is a compilation of songs from this last 15 years, a retrospective. You can find also 2 new songs "A life's desire" and "Separate ways".
The second CD serve you extras. A bunch of remixes from a group of excelent DJ's that wanted to collaborate in our "anniversary": Sergi Vila, Cesar de Melero, Ferran Benavent, Sergi Domene, Deep State of Mind and Sunlex, among others. We want to thank them for their help and their patience!
Tracklist of "15 years Almadrava (Retrospective)"
- Hope you enjoy it!
Links:
Preview and download in iTunes
Buy it at Discogs
Also available in Spotify. Add it to your Playlist!
Videoclip Life's desire from the new Album "15 years"
22 June 2017 10:00
Almadrava's Videoclip "
Life's desire
" from the new Album "15 years" is out.
You can see it at
youtube
:
New Almadrava EP: "13 years Remixed (Part 1)"
Thursday, 10 July 2014 12:38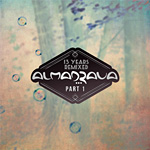 In 2001, Almadrava's first single was published. "Time to forget it" did appear in several compilations and it was the first step of their debut album, "Northern winds".
13 years after, 4 albums, and with their music on the main Chillout compilations (Cafe del Mar, Buddha Bar, Hed Kandi, Chillout Sessions, among others), they wanted to celebrate this anniversary opening their music to a selected group of friends and DJ's. The result, a group of
EP's "13 years remixed"
that will be released during this second half of 2014. The part 1 at the beginning of July.
Why to celebrate 13 years?
"Why not? We are happy to be here and we hope to reach further away. It's our will to make things good. Thirteen is an important part of the count, the one NOW".
Videoclip "Distancia del mar"
Wednesday, 15 June 2011 10:00
Almadrava's new Videoclip "
Distancia del mar (Lighthouse mix)
" is out. You can see it at YouTube:
Videoclip "Away from all"
Friday, 11 February 2011 09:10
Almadrava's Videoclip "Away from all" got released.
The first single of "Spectrum" is now on YouTube:
Presentacion del nuevo album en CDLC Barcelona
Monday, 06 December 2010 16:21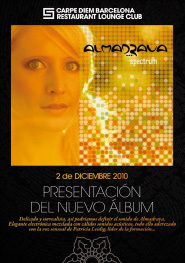 Jueves día 2 de Diciembre a las 22,30h. CDLC (Carpe Diem Lounge Club) y Essential Records ha tenido el privilegio de presentar en directo el nuevo álbum de Almadrava. Banda representativa en la escena de la electrónica nacional formada en 2001 por Patricia Leidig y Pere Toro cuentan en su haber con cuatro Álbumes y su música incluida en más de 50 recopilatorios internacionales, como "Café del Mar", "Hed Kandi - Winterchill", "Buddha Bar", "Space Tranquil" o "Café de Paris-Saint Tropez" entre otros, son las principales credenciales de estas dos mentes entusiastas, y la mejor referencia de su nueva creación: "Spectrum" (Essential Records, 2010). CDLC (Carpe Diem Lounge Club) nos lleva a sentir de nuevo el modo más elegante de entender la vida nocturna y las comidas junto al mar, por eso se encuentra entre los World's Finest Clubs.
Fotos de este evento se podran ver en
Howard Sayer Photography
Contacto de prensa Essential Records:
Victor / 609777559 / This e-mail address is being protected from spambots. You need JavaScript enabled to view it
"Spectrum" available on iTunes
Tuesday, 26 October 2010 14:18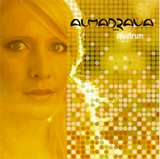 almadrava´s new Album "Spectrum" is finally available
on iTunes now.
You can find it in your iTunes Store or on the
iTunes Website
.
It got released on 25th of october 2010.
We wish you lots of pleasant moments with it ;-)
NEW ALMADRAVA ALBUM "SPECTRUM"
Wednesday, 01 September 2010 13:22
Almadrava's new album "Spectrum" available.
Teaser - Released September 2010 -


11 tracks loaded with passion and imagination, and two bonus tracks, including the chill version of "La vie en rose", used for the special Spanish campaign of Martini Rosato, make up the fourth work of this couple of writers/producers, artistically named Almadrava, as a beach from the north of Spain, near Cadaquès.
"Spectrum" represents a wider approach to Almadrava's music. Without losing the chill essence that seems to touch every single composition of the band, the rhythms accelerated, the arrangements became "popy", and the lyrics deeper. For the first time Patricia and Pedro seem to sing about their own personal universe. The melodies took control over the relaxing backgrounds... Now it's a matter of emotions.
The sound of Almadrava is delicate and surreal, a mix of cool electronic sounds, warm acoustics, coated with the sensual voice of Patricia Leidig, leader of the band. Everything started in 2001, when together with Pedro Toro, they planted the seeds of one of the most succesfull mediterranean chill projects of the decade. Three albums ("Northern Winds" (2001), "All you left us" (2005) and "Positivity" (2008)), and their songs included in more than 50 international compilation CD's, such as "Cafe del Mar", "Hed Kandi-Winterchill" or "Buddha Bar", are the main credentials of this two eager minds, and the best reference for their brand new creation: "Spectrum" (Essential Records, 2010).
"Spectrum" is just around the corner now
Tuesday, 01 June 2010 15:06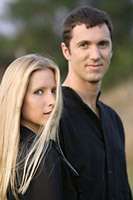 We are really happy to announce that our new album "Spectrum"  is just about to be ready for its release.
We are finishing the last masterings and the artwork is now on the list.
12 songs full of new energy and emotions. You will find the smooth and relaxing Chillout Songs we love to create, but then you will discover as well new lines of electro pop. We love to experiment, and so again this time we included curious elements. For one song we recorded popcorn in our kitchen and made a drum set out of it :o) Had a lot of fun with it!
Anyways... like the name "Spectrum" already sais, you'll find a nice variety of vibes and styles, trying to keep our magic and chilly touch as ever  ;o)
Thank you!
Wednesday, 13 January 2010 16:50
We would like to thank life, having given us another year of music by your side.
We feel really lucky, having been able to share so many wonderful moments, and we will put all our effort, trying to go on transmitting peace and happiness with our songs.

You are the best gift. As much as, that sometimes when in concerts the air gets filled with sensitivity and love, we really do believe that a better world is possible. Thank you for this dream!
We wish you a great 2010!
Almadrava's "La vie en Rose"
Friday, 13 November 2009 00:00
Almadrava just produced a new version of "La vie en rose" for the Spanish campaign of the new Martini Rosato. 5 diferent bands created 5 diferent versions of the popular Edith Piaf song. Finally all got mixed together on a video, with an authentic Martini Rosato flavour.
Here you can see the result (by dottomone):
And if you want to hear the complete Almadrava version, please visit our
myspace site
.
Two more days
Friday, 30 October 2009 16:57
On 31st of october 2009, it took place the first performance of Almadrava at the Twin Ring Motegi in Japan. The group combined songs of their three albums with pieces of "Metal Angels", a musical they composed espacially for this event.
The live concert of the band, combined with the aerobatic flights of some of the worlds best pilots got to be a spectacle that emotioned from young to old. A quality show with lots of breathtaking moments!


On 1st of november, and the day after, Almadrava performed again, presenting their chill music to the japanese public. For more information: www.haute-voltige.com