Tuesday, 01 June 2010 15:06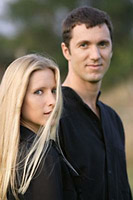 We are really happy to announce that our new album "Spectrum"  is just about to be ready for its release.
We are finishing the last masterings and the artwork is now on the list.
12 songs full of new energy and emotions. You will find the smooth and relaxing Chillout Songs we love to create, but then you will discover as well new lines of electro pop. We love to experiment, and so again this time we included curious elements. For one song we recorded popcorn in our kitchen and made a drum set out of it :o) Had a lot of fun with it!
Anyways... like the name "Spectrum" already sais, you'll find a nice variety of vibes and styles, trying to keep our magic and chilly touch as ever  ;o)